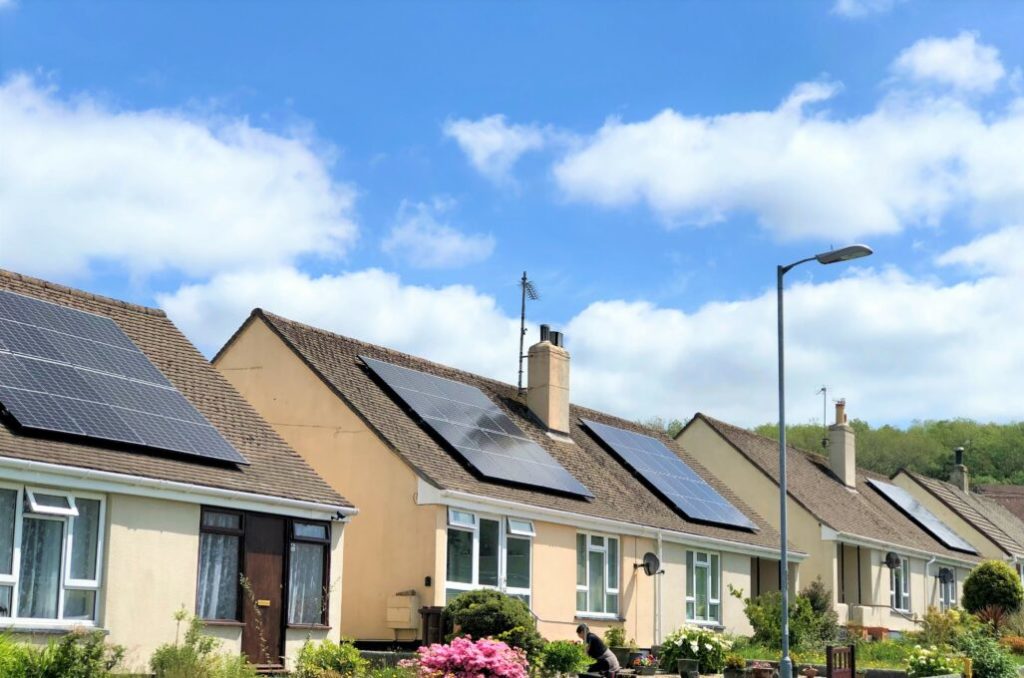 The scheme aims to retrofit 600 Cornwall Council-owned social homes with solar photo voltaic (PV) panels to generate renewable energy, reduce tenants' energy costs and support local supply chains.
It is expected to generate around 1,500MWh per year of renewable energy, offsetting around 300t CO2 each year.
Solar electricity will be provided to tenants at no cost, typically providing savings of £150 each year. The Council will work with South West-based suppliers to complete all installations, supporting local skills and employment.
Our role
The South West Net Zero Hub is supporting the scheme in a range of ways including:
writing funding bid
establishing solar PV installer framework
creating technical specification
property selection
stakeholder engagement
evaluating supplier bids
technical support
The South West Net Zero Hub team is also researching viable ways to develop solar PV on social housing without grant funding.
Location
We are working with the council to assess potential sites across Cornwall. The scheme aims to install measures on 600 social homes in East Cornwall.
Technology
Solar PV is an established and well-proven technology that is suitable for many buildings and Cornwall has one of the best solar resources in the UK. The technology can be retrofitted to existing homes with relative ease and at pace. Each home will have a 2.5kWp (min.) array typically comprising eight modules.
Financing and ownership
The scheme is funded through a blend of 67% UK Government funding (Getting Building Fund) and 33% Cornwall Council match funding. The solar PV systems will be owned by Cornwall Council and operated and maintained by Cornwall Housing Limited – the arm's length management organisation responsible for the Council's housing stock.