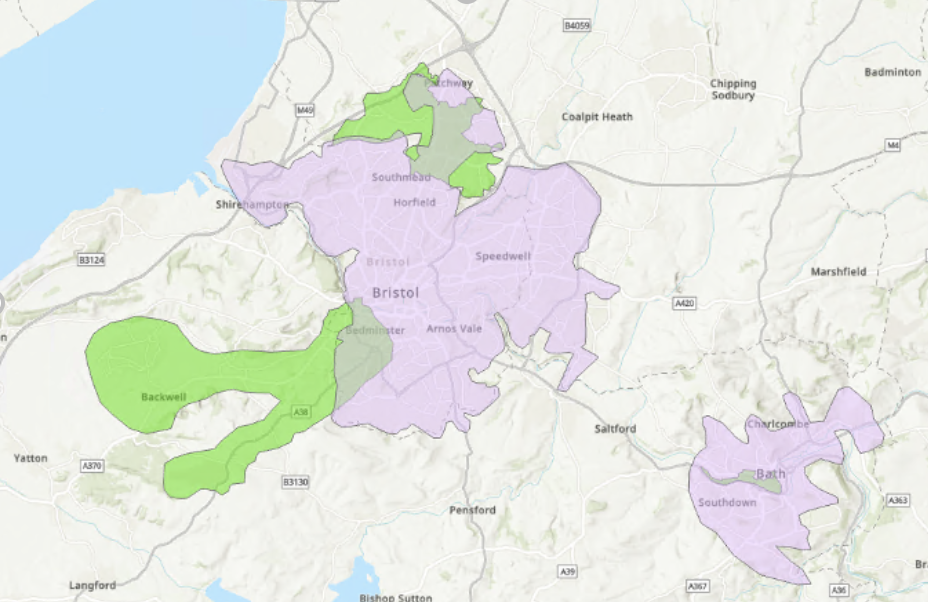 Project Summary
National Grid, formerly Western Power Distribution, led this pilot project with local authorities in the West of England looking at how best to share data and develop new automation tools to integrate local energy planning by Distribution Network Operators (DNOs) and local authorities.
Background
Currently DNOs and local authorities both produce energy strategies – but these don't necessarily take each other into account. By integrating approaches to planning and considering the granular detail of localised plans, the EPIC model's intended benefit was to produce more robust projections that could lead to real cost savings for both councils and the network operators.
Our Role
The Net Zero Hub supported West of England Combined Authority, National Grid and Regen to develop the project scope and link up with key local authority stakeholders to identify suitable trial areas from the West of England's strategic master plan.
Location
Three trial areas in the West of England region were chosen in consultation with partner local authorities: Bath & North East Somerset Council; Bristol City Council, South Gloucestershire Council; and North Somerset Council.
North Filton – former industrial site now redeveloped for housing
Bath Enterprise Zone – business customers
Southwest Bristol – commuter belt
What Happened
The following analysis was carried out in the trial areas:
Information on developments and plans was obtained from local authorities.
Data was broken down to high voltage (HV) and low voltage (LV) level, and network analysis completed to assess the impact on these.
Cost benefit analysis combined multiple impacts into a whole systems cost. Reports were generated from this for four scenarios relating to EV charging, heat pumps, energy efficiency, and solar.
'Just in time' versus 'Fit for future' investment models were compared.
Results
Tentative conclusions from this work include:
High rapid charging strategy will increase HV roadworks and HV network costs but may deliver an area's charging needs at a significantly reduced cost per kWh.
Energy efficiency has the potential to drive significant network and societal benefit.
A high deployment of solar in the single trial area chosen justifies its increased network cost and roadworks disruption through the emissions savings it delivers. However, a rule of thumb cannot be suggested without additional modelling.
Consistent and significant savings for 'Fit for Future' versus 'Just in Time', 20 and 3-year forward looks respectively, suggest Fit for Future is an approach that should be taken forward.
Next Steps
The results of the EPIC trial confirm that several pre-conditions, such as an improvement in the quality of network data, would need to be in place before EPIC could be rolled out as a business-as-usual process.
Elements of the EPIC process that can be of use now are the Energy Efficiency and Fit for Future Use Cases, where there were consistent savings. This suggests that increased deployment of energy efficiency measures and more forward-looking approaches to investment can result in significant whole systems savings.
National Grid's DEFENDER project is currently looking more closely at the benefits of energy efficiency improvements.